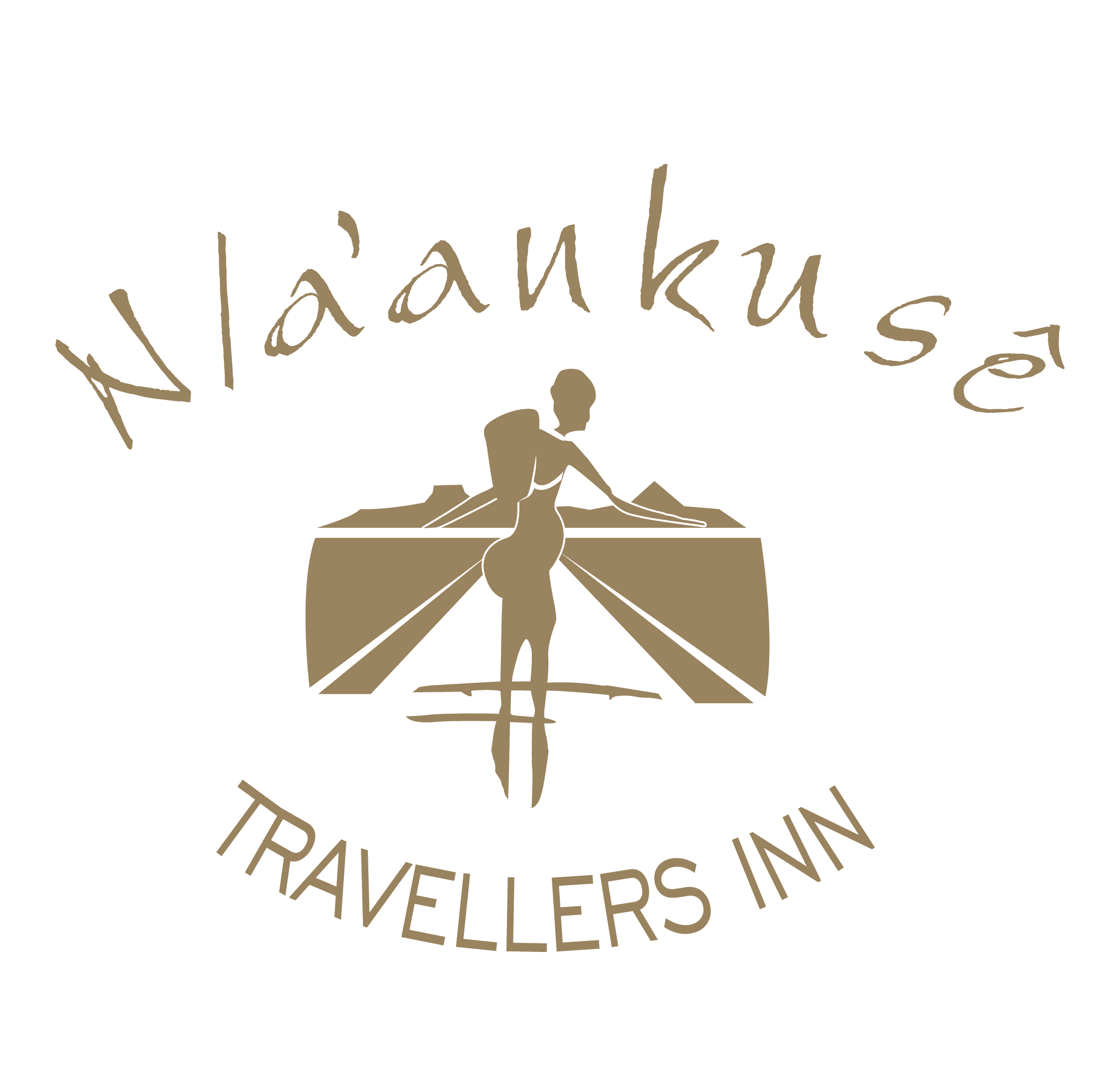 Travel like Ghandi, with simple clothes, open eyes and an uncluttered mind. – Rick Steves
Welcome to N/a'an ku sê Travellers Inn, where we have perfectly captured the true soul of Namibia and the spirit of the devoted traveller.
Namibia beckons… and we are the ideal stopover to refresh, revitalize and meet fellow adventurers. Nestled in a quiet suburb of our capital city, Windhoek, N/a'an ku sê Travellers Inn is a mere 45-minute drive from Hosea Kutako International Airport.
To give your sleeping bag a well-deserved break, comfy duvets, pillows and sheets are provided. And after a good night's rest, enjoy a free breakfast the next morning.
Dorm Rooms & Tents
Three rooms and four tents are all furnished with bunk beds epitomising true backpacker comfort. At N/a'an ku sê we're all about team spirit, so in the interest of sharing is caring, the rooms and tents have communal bathrooms boasting four cubicles, each with their own toilet, shower and basin.
Budget Room
The backpackers also offer one budget room that is furnished with one double bed and can only accommodate two guests at a time. Communal bathrooms (as mentioned above) is applicable for the budget room as well.
Being experts in all things Namibia, a trip to our amazing country just wouldn't be complete without a traditional braai and a rejuvenating dip. Yup, that's an African-style barbecue and a splash in our tempting pool. And why not grab an ice-cold beer at the bar afterwards?
And if you are able to tear yourself away from the delights of our Travellers Inn to discover the delights of the city instead, we'll happily arrange a town transfer for you.
Please feel free to contact us for any questions, queries or bookings. We promise to respond as quickly as possible.
+264 61 211 299
Latitude: -22.56589816782886
Longitude: 17.100752887974522